300,000 Hong Kong ski tourists travel each year to snowy destinations
Hong Kong people have increased their interest in skiing in recent years. Unfortunately, there is little skiing equipment and promotion in Hong Kong.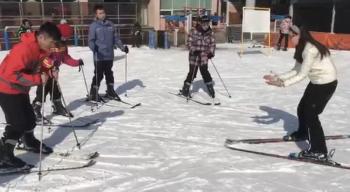 The Hong Kong Ski Association and the resort group ClubMed have announced a new partnership program that will be aiming at developing ski apetite in Hong Kong. Through competitions and ski training projects they will explore more Hong Kong skiing star, and are looking for partners to prepare ski exhibitions.
The resort group, ClubMed, describes Hong Kong as a gold mine for skiing tourism and other asian cites that draw 20 to 30 million people in winter each year to take a trip to Japan or South Korea. To promote the popularity of skiing in Hong Kong, ClubMed will start a further partnership with the Hong Kong Ski Association to explore more potential skiing teenagers through the inter-school competition and training of the Olympic ski team, while ClubMed will provide ski assessment and training as well as other promotional activities.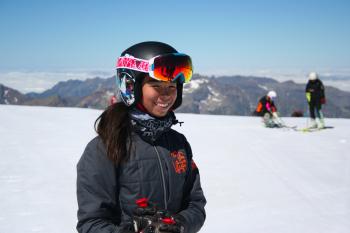 Among them, ClubMed and the Hong Kong Ski Association have been successful at the beginning of this year to reveal a 12-year-old ski star Chloe Cornu Wong, she will represent Hong Kong when participating in the 2022 Winter Olympics in Beijing as well as other world wide ski competitions.
Hong Kong Ski Association Chairman, Edmond Yu, said ClubMed will provide preferential travels to the Association to organize a ski training group, always preparing for training in Japan or South Korea.
It is estimated that participants can enjoy 30 to 40% discount. Each group holds about 10 places. In addition, Mr Yu is actively looking for travel agencies and ski equipment suppliers and other partners, hoping to hold a ski exhibition in Hong Kong soon. It is expected to have VR ski games, for Hong Kong people to promote skiing.
Original article by SingTao HERE