Chloe Cornu Wong officially welcomed in the Rossignol Ski Team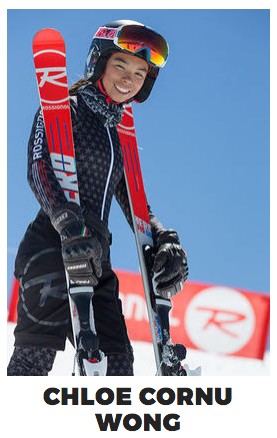 The CCW team is thrilled with the great News as Chloe Cornu Wong is now officially part of the Rossignol Ski Team.
Rossignol is a world wide recognized leader into ski and alpine attire expertise and manufacturing. Rossignol who started crafting wood skis back in 1907, has been sponsoring famous ski stars like Jean Vuarnet, Perrine Pelen, Alberto Tomba and more recently Bode Miller and Tessa Worley.
The Rossignol brand notoriously shined during the Winter Olympics of Albertville, Lillehammer and Calgary among other legendary Olympic venues.
Chloe Cornu Wong is excited to become the first Hong Kong ski athlete sponsored by Rossignol and to enter this exclusive Rossignol Ski Team.
Visit CCW's page on the Rossignol Ski Team oficial website.
Also here the full Rossignol Ski Team Line Up.