Meet Chloe Cornu Wong at APM Monaco boutique
On July the 26th 2018 in the Metropole shopping center in Monte-Carlo
Meet Chloe Cornu Wong at APM Monaco boutique in Monte Carlo on thursday July the 26th for the launch of APM Monaco's new jewels collection. It will also be the occasion to the official presentation of APM Monaco - Chloe Cornu Wong 4 year sponsorship.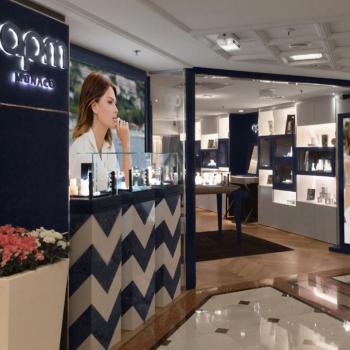 From 4:00 PM until 8:00 PM, a special event will occur in Le Metropole shopping center in Monte-Carlo, as Chloe Cornu Wong, the young Hong Kong Ski Team athlete, and APM Monaco will give a launch party for two big news :
The new FUN CRAZY LOVE jewels' collection by APM Monaco
The offical partnership betwenn APM Monaco and Chloe Cornu Wong until the Beijing Olympic Games in 2022. APM Monaco becoming an official sponsor of the young skier for a 4 years contract.